WWE Smackdown vs RAW 2008 PS3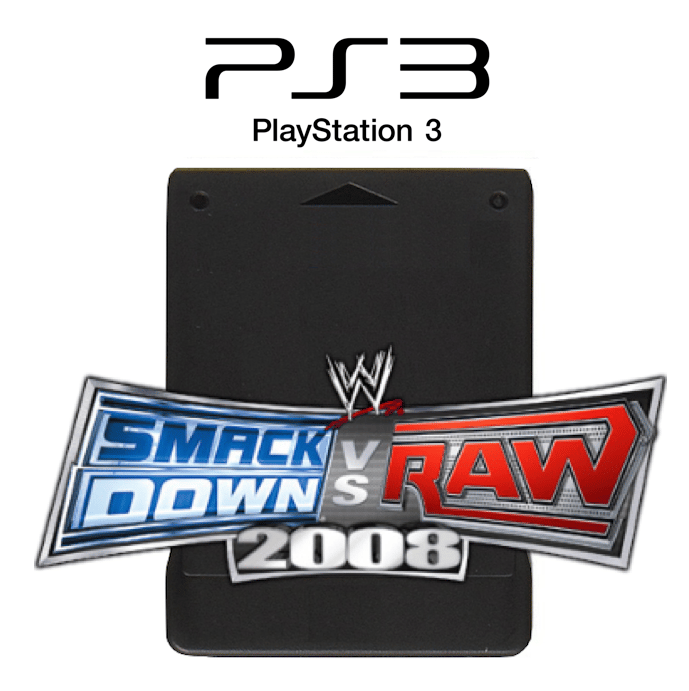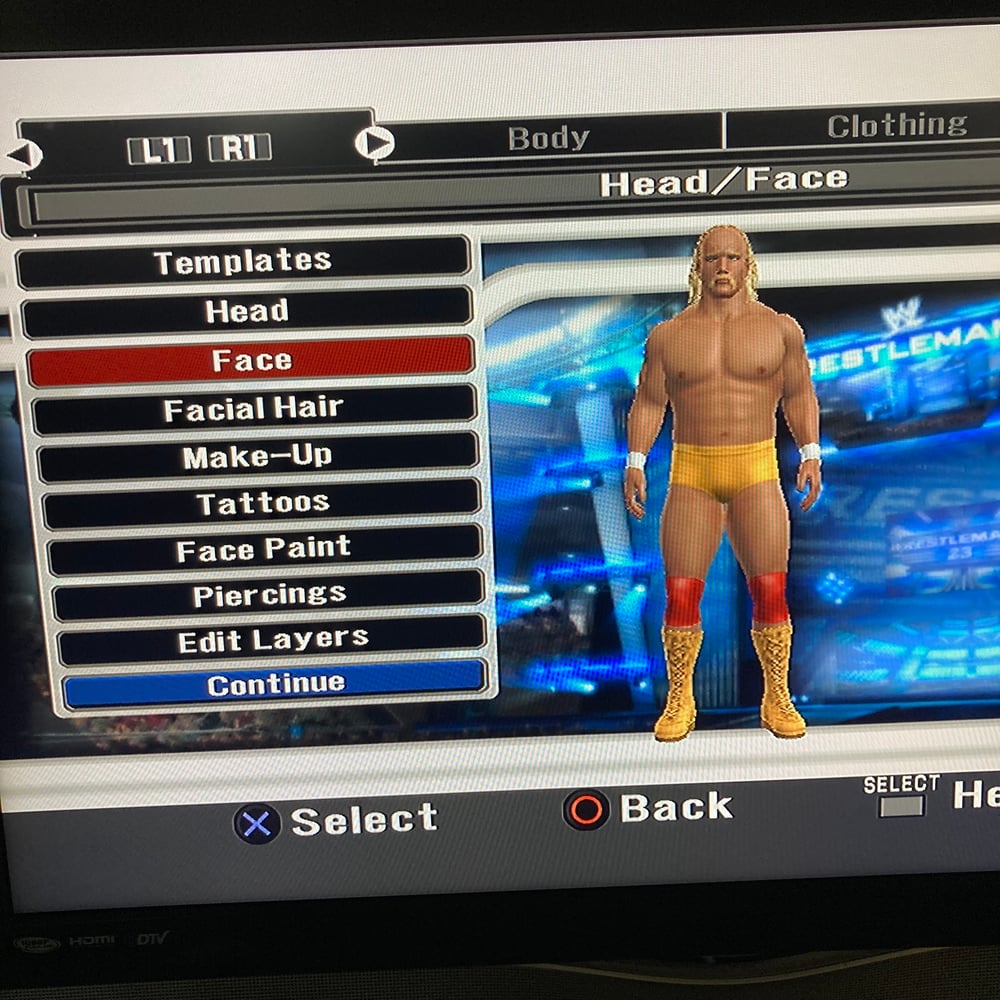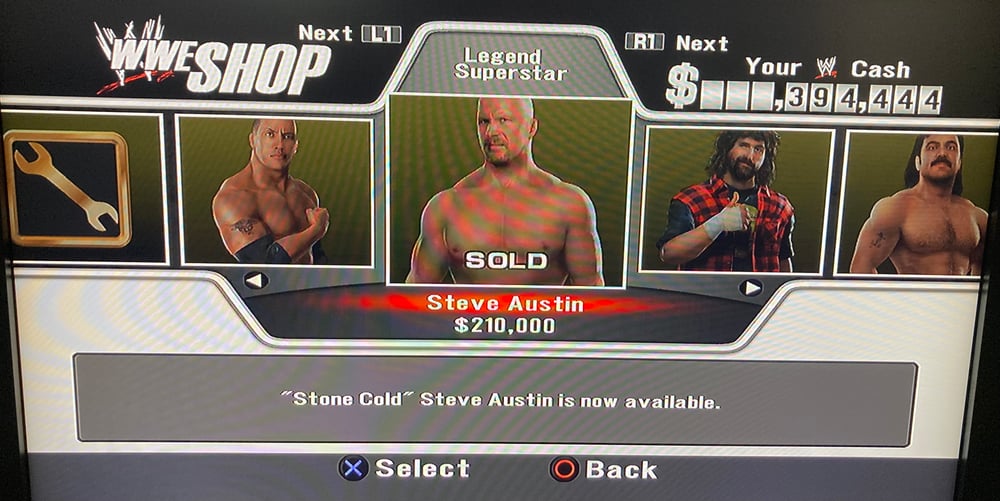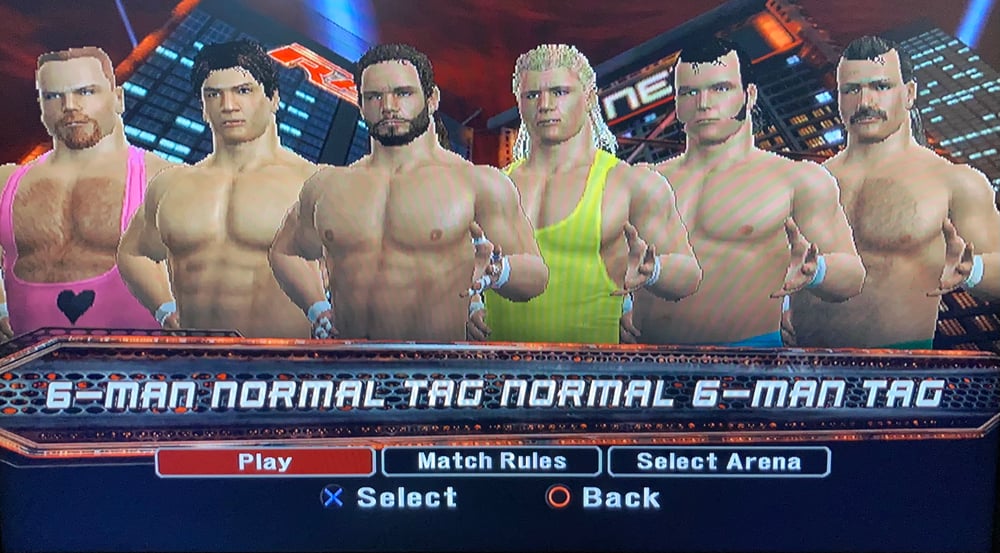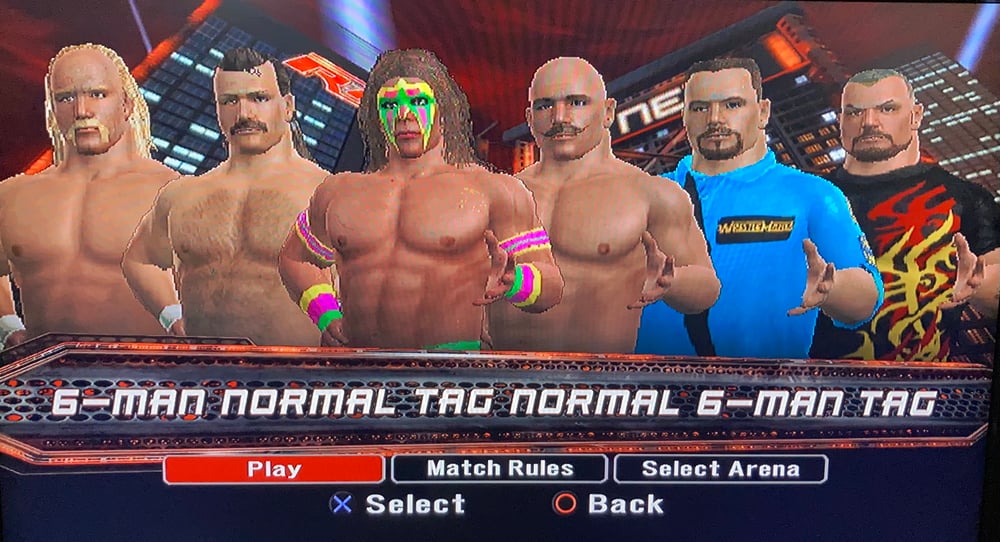 WWE Smackdown vs RAW 2008 (PS3 save files) on one PS3 USB. NTSC available. These are save files, game is not included, game is required to use these save files.
The save files include:
• Thirty (30) created wrestlers (CAWs) for the PlayStation 3 (PS3) version of WWE Smackdown vs Raw 2008. The 30x created wrestlers include appearance attire, signature move-sets and signature finishers.
Andre The Giant
Bad News Brown
Big Boss Man
Blue Blazer
Brutus The Barber Beefcake
Canada's Strongest Man Dino Bravo
The American Dream Dusty Rhodes
George The Animal Steele
Hawksaw Jim Duggen
The Mighty Hercules
The Honky Tonk Man
The Iron Sheik
Jake The Snake Roberts
Jim The Anvil Neidhart
The Junk Yard Dog
King Haku
King Kong Bundy
The Macho Man Randy Savage
Ted Dibiase (The Million Dollar Man)
Curt Hennig (Mr. Perfect)
Mr.Wonderful Paul Orndorff
Ricky The Dragon Steamboat
Jimmy Superfly Snuka
Hulk Hogan
Don The Rock Muraco
Tito Santana
The Ultimate Warrior
The Human Wrecking Machine Zeus
The British Bulldog Davey Boy Smith
Bam Bam Bigelow (The Beast From The East)
-
Frequently Answered Questions (FAQs) PS3:
Q: Is the game included in any way?
A: No. You are required to have the game in order to use these save files.
-
Q: What is the return policy?

A: If your item was lost or does not function, we will re-ship you the item. Otherwise, all sales are final.
-
Q: Does my game system have to be modded to use these save files?
A: No.
-
Q: Will the PS3 game-saves on PS3 USB work on any model PS3?
A: Yes, however the game-save of an NTSC game requires an NTSC system. NTSC is the region for North America (USA/Canada/Mexico). PAL is the region for Europe, Australia etc. In short, NTSC save files require an NTSC game system.
-
Q: Will the image of the game logo be on the memory card?
A: No. The image on the memory card is just to promote the listing.
-
Q: Can I request a game-save file that is not listed?
A: Yes, contact us.
----
Shipping Information:
USA $7.75 - All USA orders are shipped priority mail 2-3 business days for arrival.
CANADA: $14.99
INTERNATIONAL: $24.99
*International orders are take 6-15 business days to arrive.
*Business days are Monday through Friday excluding Holidays.