Fire Pro Wrestling Returs CAWs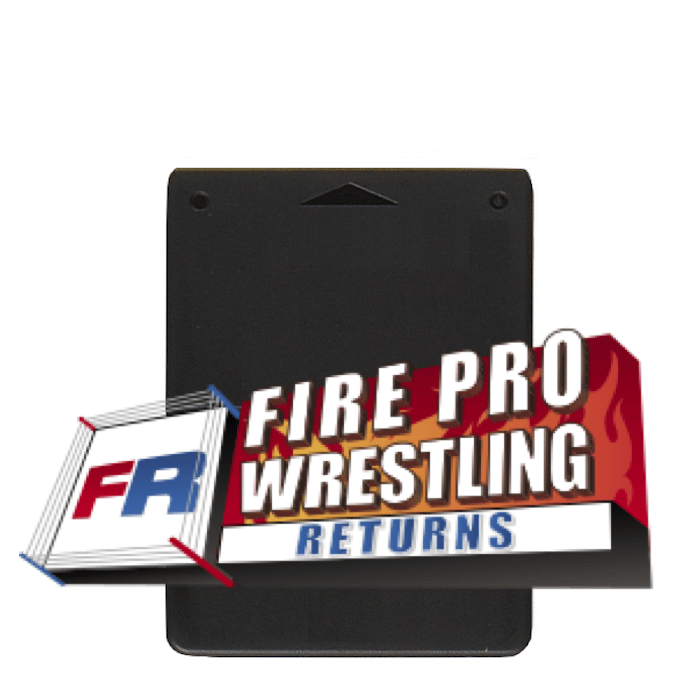 Fire Pro Wrestling Pro Returns (save files) on one PS2 memory card. NTSC, PAL available. These are save files, game is not included, game is required to use these save files.
The save files include:
• Over 400 + created wrestlers (CAWs) and edits including wrestling legends such as Stone Cold Steve Austin, The Rock, Hulk Hogan, Sting, Undertaker, Brock Lesnar, John Cena, Rey Mysterio, Ultimo Dragon, Kurt Angle, Rob Van Dam (RVD), Curt Hennig, Randy Orton, Triple H, Big Show, Goldberg, The Macho Man Randy Savage, Goldust, The Ultimate Warrior, Bam Bam Bigelow, Owen Hart, Yokozuna, Bret Hart and many more!
*All wrestlers have signature moves, finishers, move sets, mannerisms and attributes
-
Frequently Answered Questions (FAQs) PS2:
Q: Is the game included in any way?
A: No. You are required to have the game in order to use these save files.
-
Q: What is the return policy?

A: If your item was lost or does not function, we will re-ship you the item. Otherwise, all sales are final.
-
Q: Will this save work on the downloaded PS2 version of Fire Pro Wrestling Returns that I have downloaded on my PlayStation 3 (PS3)?
A: Yes, you may request a USB version to plug directly into your PS3 or if you have the memory card adapter we can send you the PS2 memory card version.
-
Q: Does my game system have to be modded to use these save files?
A: No.
-
Q: Will the PS2 game-saves on PS2 memory card work on any model PS2?
A: Yes, however the game-save of an NTSC game requires an NTSC system. NTSC is the region for North America (USA/Canada/Mexico). PAL is the region for Europe, Australia etc. In short, NTSC save files require an NTSC game system.
-
Q: Do the original Xbox saves work on Xbox 360?
A: No.
-
Q: Are the original Xbox saves ready to plug and play on my Xbox?
A: Yes, all you need is the game. When you receive our memory device, it's as simple as plug and play after you load the save files. You don't need any buy any other items.
-
Q: Do the original Xbox save files require my Xbox to be soft-modded or modded in any way?
A: No.
-
Q: What does the original Xbox version include?
A: It includes a USB and cable adapter that connects directly to the original Xbox. It's as simple as plug and use. No extra accessories are required.
-
Q: Will the image of the game logo be on the memory card?
A: No. The image on the memory card is just to promote the listing.
-
Q: Can I request a game-save file that is not listed?
A: Yes, contact us.
----
Shipping Information:
USA
$4.49 - Standard Shipping (USPS First Class)
Approx. delivery 1-5 business days
$7.99 - Expedited Shipping (USPS Priority Mail Flat Rate Envelope)
Approx. delivery 2-3 business day
CANADA: $14.99
INTERNATIONAL: $24.99
*International orders are take 6-15 business days to arrive.
*Business days are Monday through Friday excluding Holidays.